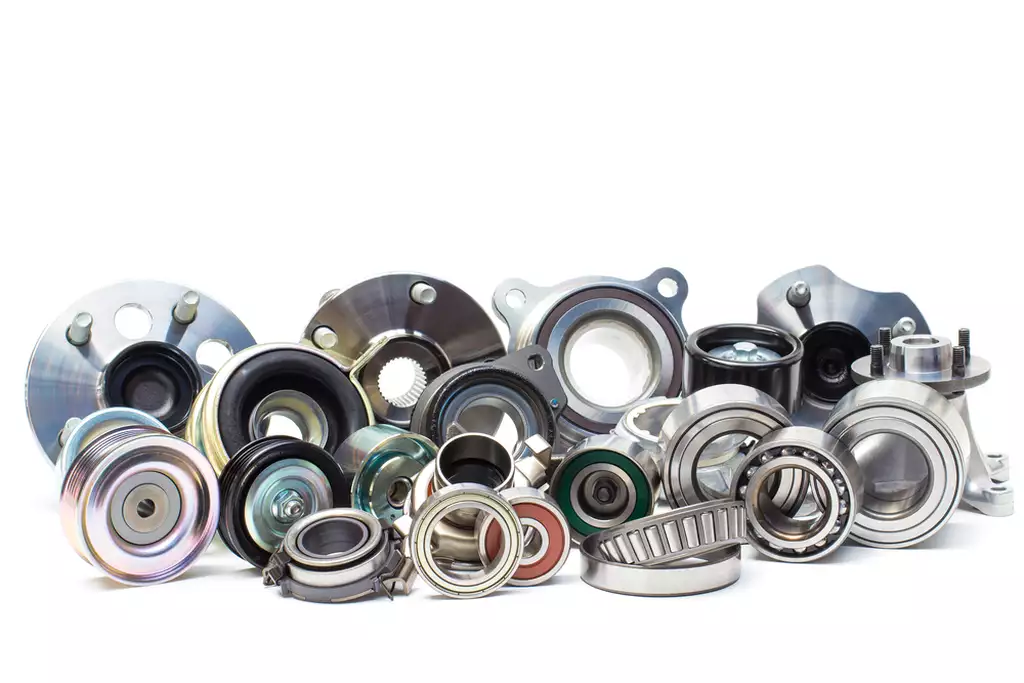 There are various types of bearings, each used for specific purposes and designed to carry specific types of loads, i.e., radial loads, thrust loads, or some combination of the two.

1) Ball Bearings
Ball bearings are extremely common because they can handle both radial and thrust loads, but can only handle a small amount of weight. They are further classified into:
Deep-Groove Ball Bearings: The most widely used roller bearing type in the world due to their versatility and overall performance. They are characterized by having deep raceway grooves in which the inner and outer rings have circular arcs of slightly larger radius than that of the balls. They also have non-separable rings.
Angular Contact Ball Bearings: Angular contact ball bearings can withstand high radial-axial loads and reach high speeds. They are asymmetrical for manufacturing reasons and can withstand unidirectional axial loads only. Angular bearings are usually mounted in a group of two or more opposed preloaded units with rigid or elastic spacers.
Self-Aligning Ball Bearings:In a self-aligning bearing, the inner ring has two raceways and the outer ring has a single spherical raceway with its centre of curvature coincident with the bearing axis. This allows the axis of the inner ring, balls and cage to deflect around the bearing centre to automatically correct misalignment caused by housing and shaft machining or installation error.
Application of Ball Bearings:
Household Items: Bicycles, Skateboards, Sewing Machines, Washing Machines, Tumble Driers, Food Processors, Hair Dryers, DVD Players, Fishing Rods.
Office Equipment: Photocopiers, Fax Machines, Hard-Drives, Fans, Air-Conditioners
Industries: Elevators, Assembly Lines, Escalators, Medical and Dental Equipment, High-speed Machine Tooling Equipment, Paper Making Machinery, Chain Saws, Power Tools, Pumps / Compressors. Toy Manufacturing, Trains, Wind Turbines.
Automotive: Engines, Steering, Driveshaft and Driveline, Electric Motors, Gear Boxes, Transmissions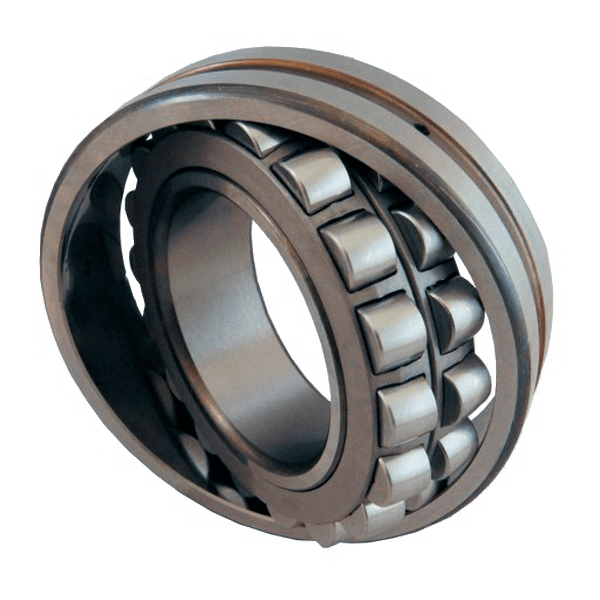 2. Tapered Roller Bearings
Tapered angles allow the bearings to efficiently control a combination of radial and thrust loads. The steeper the outer ring angle, the greater ability the bearing has to handle thrust loads. To provide a true rolling motion of the rollers on the raceways, the extensions of the raceways and the tapered surfaces of the rollers come together at a common point, the apex, on the axis of rotation.
Applications: Agriculture, construction and mining equipment, sports robot combat, axle systems, gearbox, engine motors and reducers, propeller shaft, railroad axle-box, differential, wind turbines, etc.

3. Spherical Roller Bearings
A spherical roller bearing is a rolling-element bearing that permits rotation with low friction and permits angular misalignment. Typically, these bearings support a rotating shaft in the bore of the inner ring that may be misaligned with respect to the outer ring. The misalignment is possible due to the spherical internal shape of the outer ring and spherical rollers. Despite what their name may imply, spherical roller bearings are not truly spherical in shape. The rolling elements of spherical roller bearings are mainly cylindrical in shape but have a profile that makes them appear like cylinders that have been slightly over-inflated.
Applications: Gearboxes, wind turbines, continuous casting machines, material handling, pumps, mechanical fans and blowers, mining and construction equipment, pulp and paper processing equipment, marine propulsion and offshore drilling, off-road vehicles.

4. Cylindrical Roller Bearings
Cylindrical Roller Bearings are designed to carry heavy loads—the primary rolling element is a cylinder, which means the load is distributed over a larger area, enabling the bearing to handle larger amounts of weight. This structure, however, means the bearing can handle primarily radial loads, but is not suited to thrust loads. For applications where space is an issue, a needle bearing can be used. Needle bearings work with small diameter cylinders, so they are easier to fit in smaller applications.
Applications: Mining, petroleum production, power generation, power transmission, cement processing, aggregate crushing, and metal recycling, Briquetting machines, rubber mixing equipment, rolling mills, rotary dryers, or pulp and paper machinery, construction equipment, crushers, electric motors, blowers and fans, gears and drives, plastics machinery, machine tools and traction motors and pumps.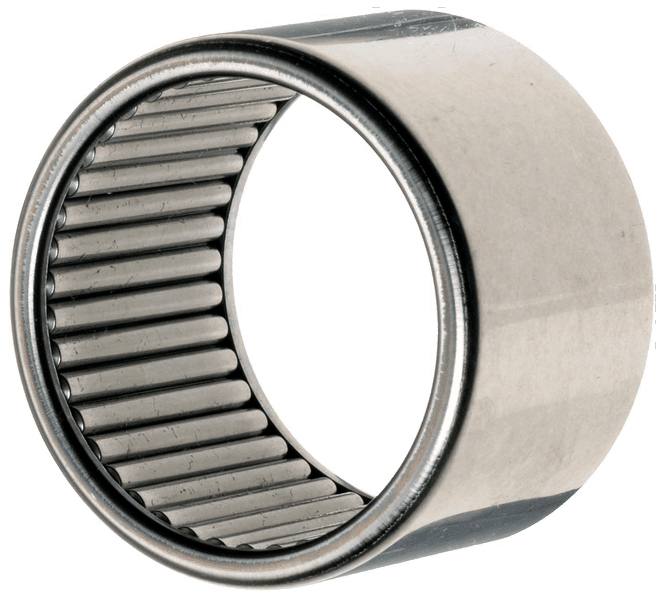 5. Needle Roller Bearings
A needle roller bearing is a special type of roller bearing which uses long, thin cylindrical rollers resembling needles. Ordinary roller bearings rollers are only slightly longer than their diameter, but needle bearings typically have rollers that are at least four times longer than their diameter.
Applications: Needle bearings are heavily used in automobile components such as rocker arm pivots, pumps, gearboxes, automotive power transmission systems, two and four stroke engines, planetary gear sets and air compressors.

6. Slewing Bearings
A slewing bearing or slewing ring is a rotational rolling-element bearing that typically supports a heavy but slow-turning or slow-oscillating load, often a horizontal platform such as a conventional crane, a swing yarder, or the wind-facing platform of a horizontal-axis windmill. (To "slew" means to turn without change of place.) Slewing bearings are often made with gear teeth integral with the inner or outer race, used to drive the platform relative to the base.
Applications:
Construction: Cranes for Bulk/Scrap handling, shocks vibration ,Handling container Rubber tyre – gantry crane & Reach Stackers, Concrete Pumps and Mixers,
Medical: Radiotherapy applications, pharmaceutical industry for all production steps, mixing, filling, cleaning, etc.
Water Treatment, Offshore Mining, Forest Industries, Radar Military, Manlifts in Fire trucks, etc.
7. Thrust Ball Bearings
A thrust bearing permit rotation between parts, but they are designed to support a high axial load while doing this (parallel to the shaft). Higher speed applications require oil lubrication. Generally, they are composed of two washers (raceways) which may be grooved the rolling balls elements which are typically caged. As opposed to roller thrust bearings, ball thrust bearings can generally operate at higher speeds but at lower loads.
Roller thrust bearings, much like ball thrust bearings, handle thrust loads. The difference, however, lies in the amount of weight the bearing can handle: roller thrust bearings can support significantly larger amounts of thrust load, and are therefore found in car transmissions, where they are used to support helical gears. Gear support, in general, is a common application for roller thrust bearings.
Applications: Thrust bearings are commonly used in automotive, marine, and aerospace applications. They are also used in the main and tail rotor blade grips of RC (radio controlled) helicopters, forward gears in modern car gearboxes, radio antenna masts to reduce the load on an antenna rotator, in an automobile the clutch "throw out" bearing, sometimes called the clutch release bearing.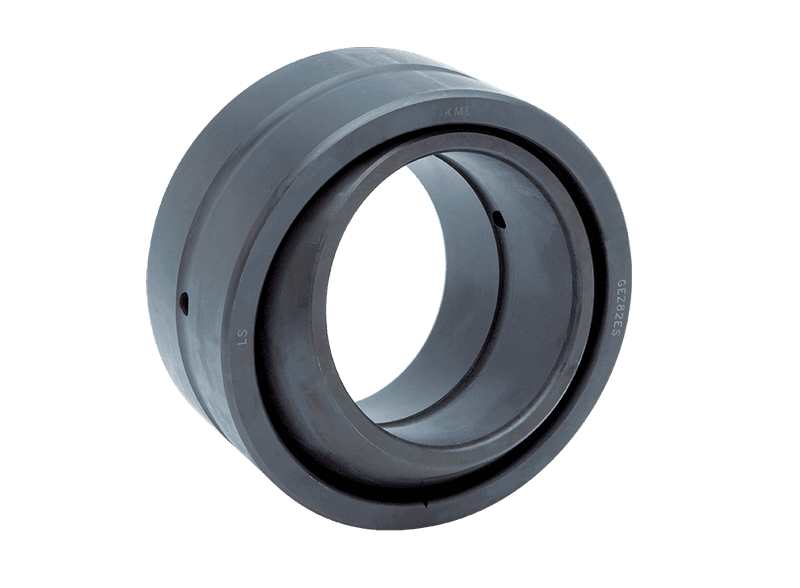 8. Plain Bearings
Plain bearings are the simplest type of bearing and are composed of just the bearing surface with no rolling elements. They have a high load-carrying capacity, are generally the least expensive and, depending on the materials, have much longer lives than other types.
Applications: Turbomachines, such as power plant steam turbines, compressors operating in critical pipeline applications, ship propeller shafts, etc.
9. Specialized Bearings
There are, of course, several kinds of bearings that are manufactured for specific applications, such as magnetic bearings and giant roller bearings.
Magnetic Bearings
A magnetic bearing is a type of bearing that supports a load using magnetic levitation. Magnetic bearings support moving parts without physical contact. For instance, they are able to levitate a rotating shaft and permit relative motion with very low friction and no mechanical wear. Magnetic bearings support the highest speeds of all kinds of bearing and have no maximum relative speed.
Applications: Magnetic bearings are used in several industrial applications such as electrical power generation, petroleum refinement, machine tool operation and natural gas handling. They are also used in the Zippe-type centrifuge, for uranium enrichment and in turbomolecular pumps, where oil-lubricated bearings would be a source of contamination.
Jewel Bearings
Jewel Bearing is a plain bearing in which a metal spindle turns in a jewel-lined pivot hole. The hole is typically shaped like a torus and is slightly larger than the shaft diameter. The jewel material is usually synthetic sapphire or ruby (corundum). Jewel bearings are used in precision instruments where low friction, long life, and dimensional accuracy are important. Application: largest use is in mechanical watches.
Fluid Bearings
Fluid Bearings are bearings in which the load is supported by a thin layer of rapidly moving pressurized liquid or gas between the bearing surfaces. Since there is no contact between the moving parts, there is no sliding friction, allowing fluid bearings to have lower friction, wear and vibration than many other types of bearings.
Applications: Heavy-duty rotating equipment, including in hydroelectric plants to support turbines and generators, heavy machinery such as marine propeller shafts.
Flexure Bearings
Flexure Bearings are engineered to be compliant in one or more angular degrees of freedom. Flexure bearings are often part of compliant mechanisms. Flexure bearings serve much of the same function as conventional bearings or hinges in applications which require angular compliance. However, flexures require no lubrication and exhibit very low or no friction.
Application: Door Hinges, Lids for Pez dispensers, Flip-top covers, etc.